Small Trimaran with Folding Hulls Sailing in Italy
Here is a very small folding trimaran (collapsible amas), designed and built by a small tri lover in Italy. Perhaps I can get some more info about this small trimaran. But for the moment, I want to thank Peter Evans, who publishes http://tacking-outrigger.com/ for sharing the below link with me.
This small craft is in the same class as the Uffa 10 trimaran that we've looked at here and here.
But this one is unique.
There is little doubt those ultra-small cars most Italians drive figure into the motivation to construct a sailboat like this one. But regardless of whether anybody thinks that is a good or bad thing, I'm always amazed at what guys will do in order to operate as best they can within their culture/economy/conditions to produce a desired boat-type.
With this in mind, check out the following photos, which are linked to from their location at the following website — http://www.cantierino.it/AProgetti/fastwo/a.html. (You'll want to visit that webpage in order to see all of the photos).
By the way, the page is entirely in Italian, so you can use a tool like BabelFish to translate the entire webpage (into an imperfect English) to get a gist of the thought process that went into creating this very small, hull-folding trimaran.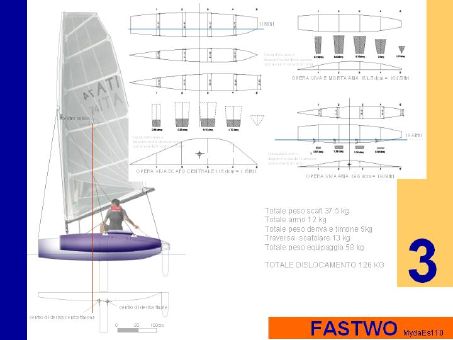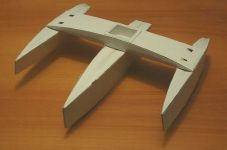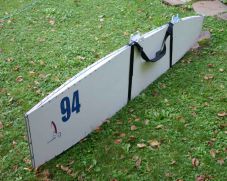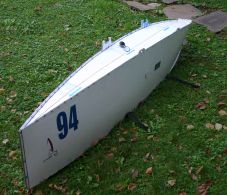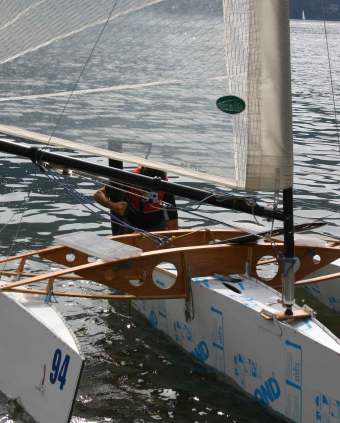 ___________________________________________________________